If you watch the news these days you'd wonder if there is anything good happening in the world. All the news channels care about is the tragic, the horrific, the sensational, the controversial, shock, chaos, sadness, darkness.
Yes, these are a part of our world, but we have so much more to be thankful for today and every day. What does The Bear give thanks for? I recall a few of the thoughts, feelings, sounds and images from these past several days.
The promise of a new adventure in each new day; the quiet early-morning hours; my sweetie curled up in a favorite armchair nearby, quietly reading on her iPad; the solitude of the neighborhood on holiday; sunrise over the midwestern plains; a train packed full of friendly people; watching animals at the zoo yesterday; the glistening eyes of another creature probing my soul; a smile from a stranger at the corner store; a favorite quilt to wrap up in; notes from friends on Facebook; the sweet taste of eggnog in my coffee; the first nip of winter cold on my nose; preparations for a fine meal later today; the beauty of the stars at night. These are just a few of the happy thoughts that come to mind.
By thinking on these things, we manufacture our own happiness, and make a life of delight and adventure for ourselves and others here on planet Earth.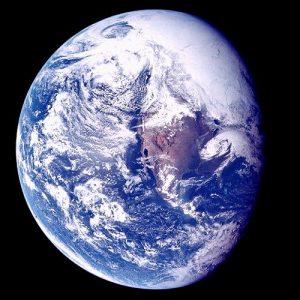 All the good and the bad are intertwined in this one beautiful planet we are a part of. This is all we have, this life of the world we share. All of it — one world.
It is enough. It is more than enough. It is too much to wrap one's paws around. I am grateful to be alive, and thankful that I have YOU to share it with.
A THANKSGIVING DAY LAUNCH
So I woke up early this morning to start on preparations for a Tame Bear family Thanksgiving meal, and was greeted by a brief announcement from my friends at TimTech — Janelle, Tom, and Patrick, announcing a brand new Paid-To-Click site they are launching today. PandaProfits. Their new PTC is built on the Evolution script so it will be very familiar to those of you who are already building your PTC portfolio.
This one's a keeper – please join me at PandaProfits now.

Here is a WELCOME message from the crew at PandaProfits:
Whether you are an experienced hand at PTC advertising or whether you are totally new to the industry, then we want you to fit right in with our community.

We have made the site as easy to use as possible and you should quickly get the hang of everything so don't delay in logging in and getting started.

If you have any problems at all then you can contact our Support Desk where we will be pleased to do all in our power to get you back on track as quickly as possible.

Once again welcome to PandaProfits, we are really pleased that you have joined such an awesome online community and we really want you to get the most out of it. Have fun.

~ The Panda Pack
I'd love to have you on my team at PandaProfits. Immediately after you join, please take a few minutes to copy and adapt this email to send to your own team, and start the snowball rolling. Bear Hunters — This launch is gonna be huge!
Happy Thanksgiving.
Tags: happiness, launch, Mind, portfolio, PTCs, Thanksgiving