Back in late January I received a nomination from Patrick Griffin, of patrickgriffinonline.com, to participate in a challenge; to produce a blog post containing seven selected links from my Tame Bear Weblog. Well I finally quit procrastinating and got it done, so I can take this off my whiteboard.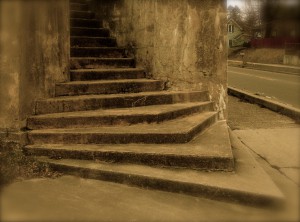 THE GOAL
To unite bloggers (from all sectors) in a joint endeavor to share lessons learned and create a bank of long but not forgotten blog posts that deserve to see the light of day again.
THE RULES
1)     Blogger is nominated to take part
2)     Blogger publishes his/her 7 links on his/her blog – 1 link for each category.
This shouldn't take you long to do – don't over-think it!
– Your most beautiful post
– Your most popular post
– Your most controversial post
– Your most helpful post
– A post whose success surprised you
– A post you feel didn't get the attention it deserved
– The post that you are most proud of
3)     Blogger nominates up to 5 more bloggers to take part.
(Feel free to nominate any kind of blog to take part – we want this project to be as inclusive as possible!)
4)     These bloggers publish their 7 links and nominate another 5 more bloggers


And so with no further ado, I offer you these seven links, from the archives of Tame Bear Weblog …
(Tweet each one please as you read. :)
Beautiful – The Multiverse in 140-Characters
Popular – "Haunted Castle" (Tame Bear Podcast)
Controversial – A Nation of Whiners
Helpful – Simple Business
Surprisingly Successful – The Thief
More Attention Please – The Reckoning & Renaissance To Come
Most Proud Of – Five Kids and a Gun
******
For those who are interested, here is the source of the original Rules of the 7 Link Challenge.
Tags: blogging, challenge, friendship, links, writing