In previous posts, I've described my "Amazing Tale" PTC Project as a way to make serious money starting with just 4 core PTCs and about an hour or less of clicking each day. In fact that's not how it has worked out…
[insert_php] include('ptc-blurb-inc.html'); [/insert_php]
CHASING PROFIT
To begin with, the serious money so far appears to be what I have spent, not what I have earned. While it is true I have earned more than $1,800.00 since I started on Day 1, I have spent about 70% more on advertising, upgrades, and rented referrals. Consequently I have not yet achieved profitability. Net profit still lies somewhere in the future, not in the here and now. And at my present rate of earning, it will be another 407 days till I've recovered all costs and actually begin earning.
Days To Profit

at $3.12 per day

407 days
Another thing I discovered is that Paid-To-Clicks come and go surprisingly fast. There's a lot of "churn" in the business. Some sites that I counted on to provide part of my income are now gone, and I've replaced them with others. I've also started vetting more sites, to verify they can deliver one or two cashouts to anyone without referrals before I begin inviting others to follow my lead.
A DAY IN THE LIFE
Today I'll describe what a typical day looks like, to provide a more realistic picture now that I have some experience to base it on. This day started at 6:45am. I throw on some sweats, grab a cup of coffee, and move to the front of the living room where my home office is located.
I am working with both a laptop and a desktop computer right next to each other on the desk. I have two different sets of PTC bookmarks that I open in my browser on each computer.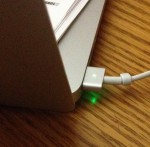 On my laptop I have the 4 core sites open, plus 3 other PTCs I am upgraded in, plus 6 other PTC sites I am testing, plus Sweeva, where I click for credits and advertise nearly every day.
On my desktop computer, another set of booksmarks opens 8 more PTCs that I'm testing, plus EasyHits4U, plus Click-Track-Profit, plus PTC Professor. EasyHits4U is the #1 traffic exchange I mentioned in "The Three-Legged Stool" on Day 141 and I typically click 50-150 ads there every day to earn advertising credits and "surf draw tickets" (for the potential to win an extra 1,000 credits in the daily drawing.) At PTC Professor I log in every day and mark all 10 sites clicked. That earns me co-op points to advertise and build a downline at PTC Professor. It is also a funnel bringing additional Direct Referrals into th0se 10 PTC sites — people who may not even know about "Tame Bear Weblog". Click-Track-Profit (CTP) is my "social hub" where I can check in with a large network of fellow clickers.
I open my bookmark sets on both computers, log into all the sites, and begin clicking. My goal is always to click every ad every day. I am more efficient on two computers; whenever I am waiting for a timer to count down on one, I can be opening new ads on the other. By the end of an hour I have clicked all the ads at 12 PTC sites, and completed Sweeva and PTC Prof and CTP. I haven't earned a surf draw ticket at EasyHits4U yet, so I keep clicking.
A half hour later I've claimed my "50" badge at Sweeva and earned back all the credits I spent the previous day. And I've finished all my clicks at all but four of the PTC sites.
SECOND HOUR
By end of the second hour I have just two PTC sites remaining: Ojooo and BTCClicks. (I haven't talked about BTCClicks or Bitcoin yet in this series. I'll cover it in another blog post.) At Ojooo I've clicked all the premium ads first and the high value ads at the bottom of the page. Now I'm working my way back up the list and clicking the rest.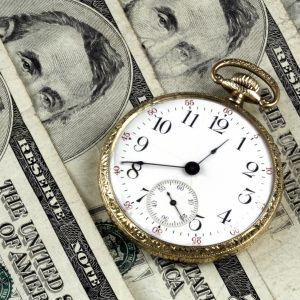 Only EasyHits4U is still open on my desktop computer, so I return to CTP and open the two Gold Vault sites (today they're ThumbVu and SocialAdSurf) and the Daily Challenge (TERacingLeague) and am happily clicking on both screens.
Half an hour later I've unlocked my Gold Vault and earned 77K XP for my CTP Team. I'll go ahead and click another 25 at those sites to earn my "100 clicks" badges… and keep going.
At two hours and 40 minutes, I open a 2nd Gold Vault, this time for 903K XP! I've surfed 200 pages at EH4U and still no surf draw ticket, so I'm calling it quits there for today.
At the three hour mark, I break for breakfast. It is now 9:45am. There are only a dozen ads remaining to click at Ojooo — 121 ads clicked there today.
THREE HOURS
And that's typically how I start my day — every day, seven days a week. I don't always start that early, but it rarely takes more than 3 hours to click all the ads at all the PTC sites, both upgraded and testing, plus earning credits at some TEs and connecting with a few people on CTP. That leaves most of the day for other things — like blogging, or thinking & planning, or surfing more TEs and Safelists, or billable work for clients of my Oakley Studio, LLC web hosting business.
Yes, I put in the three hours each day on the weekends too, but typically don't have other business to do, and sometimes I split it up into morning and evening sessions if other things are going on any particular day.
ARE YOU TESTING?
Any new sites I mention in this series are ones I have received at least one or two cashouts from, and am using regularly. If you ever have questions about them, you can ask a question by replying to any of my emails or connecting with me on Skype (username: "oakleystudio") or CTP (username: "tamebear"). These days I typically do months of testing before ever mentioning a new PTC in "The Amazing Tale." That way you gain the benefit of my time, with the assurance that it is a working site and you aren't wasting your time.
Do you do your own PTC testing with sites I have not yet covered, or sites that are not in PTC Prof? Prior testing is the only way to know if any particular site will pan out before you begin promoting it to others. Doing so will earn you greater respect and trust. And if you find a site that is working, and I'm not in it yet, tell me about it, shoot me a referral link and get more bear in your downline. :)