My "Amazing Tale" began in late August of 2013, and here I am in early October 2015, still clicking all the ads every day in a growing portfolio of Paid-To-Click (PTC) sites that are going strong and here to stay.
[insert_php] include('ptc-blurb-inc.html'); [/insert_php]
This report goes out to everyone on the leading edge of my adventure in Paid-To-Click, and I am happy that so many of you have stuck with it, devoting one to three hours every day (see "A Day In the Life of Paid-To-Click" from Day 480), tracking your income and expenses, and developing the same daily routines that I use to build a business in PTC advertising.
YOUR OWN STORY
Like me, you are now entering your third year in the PTCs. Both your income and your spending has kept climbing. Your own story is likely different from mine in some ways, and that's to be expected. Your team in network marketing is not required to do everything exactly as you do. Some will fare better, some will fare worse. All are responsible for their own business decisions.
In previous episodes, I've written about sites I joined, upgraded in, and lost money on. Sites that imploded or disappeared. I've experienced losses, and learned lessons.
I've written about the pitfalls of renting referrals. (See "Where I Went Wrong" from Day 302.) And I've talked about my own ad spending ("Sticky Ads on ClixSense" from Day 211) to recruit and build a team.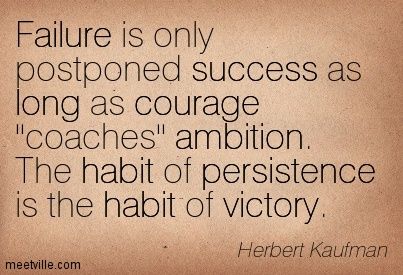 This has been my own personal story. I don't think I am anyone special. I don't think I have remarkable business habits, passion, or drive to succeed. But what I do have, and the one thing you must have to succeed in anything you do is persistence. I believe that in the long run, nothing succeeds like persistence.
So here I am… and here YOU are, still clicking and earning in the PTCs, patiently recruiting new members in your teams, adding to your lists, finding ways to tell your own story.
FROM SMALL CHANGE TO SERIOUS MONEY
We have indeed gone from small change to serious money over these past two years. Here is my PTC business as we launch into Year Three:
Day 790

ADVERTISING

$1,500
Today my PTC business is just breaking even, with a net profit of $142. My earnings per day right now are $2.87 and climbing. That's up from a base of ~$1.50 per day about this time last year, after I let all my rented referrals expire.
I still do occasionally rent referrals, but only when…
A good ad sale has spurred member clicking.
I have earnings in my account to pay for them.
Never rent more than three times my direct referrals.
Rent for 30 days and never exchange them mid-term.
And never renew them.
I always let them expire, so I can easily determine at the end of 30 days whether or not it has been a profitable investment.
Money INVESTED consists of upgrades, rentals, losses, and fees. (We haven't talked about fees, but for some PTC sites the withdrawal fees can be significant. In an upcoming post I'll provide details about how to reduce fees so you earn faster.) Your investment forms the base of capital on which you are building a business. This is the money you put to work to make more money. My net profit comes from drawing more money out of the business than I have put into it.
As of today, I have taken 126 cashouts, or about one a week since I started my "Amazing Tale." Over these past two years, that averages out to about $17.65 per cashout per week.
ADVERTISING – THE BUSINESS EXPENSE
By end of Year One, I had broken out my ADVERTISING expenses from the total of other spending (investment) so I could track ad spending separately. (See "Amazing Tale – One Year Results" from Day 365.)
Examples of recent ad spending include a test of the new 3-page Evolution ads on Ojooo, a 7-day Fixed Ad at LegacyClix, and Login Page purchases at Click-Track-Profit and Hot Flash Hits. Of course I am also getting plenty of essentially free advertising from the various
I carefully TRACK all my advertising using tracker URLs so I can see which traffic resources perform best. If you've started to spend money on advertising, but are not tracking, please join Trck.me right now and begin to get some insight into what's working well and what isn't. You don't know if your advertising is effective or not until you are tracking it.
It would be great to get your comments on this report. Questions? How is your Year Three shaping up at this point in your own journey?